The next iconic partnerships?
By Jonathan Tuchner, Director of External Relations If you visit Tate Modern during the next few days, go down the ramp and turn right into The Tanks. On the opposite wall you will find images and notes celebrating thirteen years of the Unilever Series at the Turbine Hall. It is a quiet celebration; a gentle place to reflect on what has arguably been the most significant arts and business...
Business as usual...plus philanthropy and...
In response to "Goodbye Arts & Business, hello…what exactly?" by David Dixon By Philip Spedding "I hope that David Dixon does not see our recent merger with Business in the Community as, in any way, the end of Arts & Business.   We plan to continue with much of the same work we have always done. We will focus on working with corporate members BP, Sky arts, The...
@PatrickRiot heads North... so bring your laptop...
Our Digital Campaigns Manager Patrick Hussey will be speaking and presenting at two digital networking events in the North West this February and we'd love for you to join him… Firstly… In Manchester (16 Feb) Patrick will be presenting @ CING Coffee Club's Digital Networking Series' first event on Digital Networking, Thursday 16 February 16, 12pm at Innospace (AHW Room),...
Watch
Samir Savant, Director of Development, Royal College of Music,speaking on arts fundraising in the current climate
Technology plus creativity equals innovation!
By Dipak Mistry Senior Consultant, Arts & Business A new public arts programme for Anglia Ruskin University recently got underway. Its theme is technology and innovation with the aim to bring arts and technology together. The programme has three strands: • Exhibitions • Artist in Residence (Dancan Speakman http://productofcircumstance.com/) • Technology Collaboration I am fortunate to be...
Champions for the arts can stem from anywhere......
Ellen Bianchini, Jim Larkin, Tricia Kelly, MP Ed Vaizey and Kevin Moss at our Cultural Champions event, Midlands 2010 Kevin Moss and Jim Larkin are Marketing Director and Operations Director of Taylor Bloxham Limited. The company has been the printing partners for The Spark Children's Art Festival since 2006. These two individuals however have taken their company's financial and in-kind...
Why you need to know more about legacy...
•  The population is getting old and research suggests that between now and 2050 up to $140trn globally is going to be handed from one generation to the next. •  Statistically a well structured legacy giving programme is going to start yielding dividends in 4 years. •  In the April 2011 budget the Government are going to be introduce a major tax change to encourage people to leave legacies to...
Ruth Spaak - blog on The-Co operative Academy... →
Our colourful work with children from the Co-Op academy, led by artist Ruth Spaak.
3 tags
Press Release: Twelve graduates will be flying...
Graduate art to hang in the VIP Business Aviation Centre at Cambridge Airport   Anglia Ruskin University and Arts & Business have launched the third Marshall Aerospace Business Aviation Centre Art Loan Scheme. Through this partnership, first launched in 2009, 12 items of graduate work will be selected from Anglia Ruskin's Cambridge School of Art Final Year Exhibition, for a 12 month loan to...
How putting Neil McGregor in a dress could save...
Picture the kind of digital messiah the arts really needs. What would he or she look like? Are they minister shaped? No. Are they one of those countless Keynote geeks we see at arts conferences. No. Do they spout empty buzz words like 'collaboration!' and 'innovation!'? No no no. The kind of digital messiah the arts really needs will look or at least sound a lot like...
3 tags
4 tags
Response to the Budget, 23 March 2011
In his budget (23 March 2011), the Chancellor of Exchequer made eight important announcements, each of which could have a significant impact on the level of cultural philanthropy in the UK. There are two areas in particular on which Arts & Business has campaigned; Gift Aid benefits and the gift of works of art. We welcome the increase in the Gift Aid benefit limit to £2,500 but are ...
Creating Gateways to Growth? A few thoughts on...
The model is set.  The major cultural bodies are based in the major towns. They attract the major audiences and the major investors. They have the infrastructure, influence and capacity to take the lion's share of private investment.  They also receive the majority of public funding and the majority of private investment.  They are viewed as being too big to fail and also as the catalyst for...
4 tags
Jon Treadway looks at what PICS means for...
Looking at the headline results of the Private Investment in Culture Survey 2009/10, many arts organisations and interested observers will find themselves nodding in assent. The continued pressure on income, the regional distribution of funds and the breakdown of income by source match the widespread anecdotal evidence of the past 18 months.   The increased support from Trusts and Foundations is...
4 tags
Why benchmark your organisation?
Simply put, without benchmarking you are operating in the dark. You don't know what best in class looks like in enough detail to be able to know whether you're achieving it or not. Many non-profit arts organisations currently rely on conversations with peers or an occasional look at RFO funding levels or Charity Commission annual data to work out whether there are improvements they could be making...
3 tags
James Taljaard on #Artsfunding in the #SouthWest
For the second year running the South West bucks the national trend with an increase in private investment into the region of 25% on the previous year. While actual business sponsorship is down by 11%, both individual giving and trusts and foundations are both up, by 19% and 80% respectively. The latter figure is partly due to a couple of major successful capital projects in the region. Most art...
3 tags
Nadia Dooner on #Artsfunding in the #Midlands
Total private investment in the Midlands cultural sector in 2009/10 was £20.1m – an increase of 3% from the previous year. Given that nationally private investment decreased by 3% this is an encouraging result for the Midlands, particularly as it's been one of the regions hardest hit by the recession. Worryingly though, more than half of the total income for Midlands' arts organisations comes from...
Gill Bloomfield on #Artsfunding in the #East
At first glance the 2009/10 figures paint a worrying picture of the health of private investment in the East of England, with an above average decrease in private investment.  Further analysis reveals that this drop can be attributed almost exclusively to two of the major organisations in the region, as the result of the end of exceptional campaigns. If those organisations are excluded from the...
Artfinder — Experience the art of discovery →
Amazing new artsite - at last great works available to gawk at properly on line
Watch
Adam Lopardo on #Artsfunding in the #NorthEast Above: How the new PICS report looks on the iPad Got a question for Adam? Try @Honeyinmyveins Private Investment in the North East in 2009-10 was £13.9m, an increase of 13% on 2008-9, the second highest rise in the UK. That increase included the rise in trusts and foundation income that every region benefitted from but it also saw rises across the...
3 tags
Watch
Cathy Pharoah from Cass Business School on what the new PICS report means for the sector What is PICS? Well from my point of view its a timely report on the state of private funding within arts and culture, as organisations gear up to the government spending cuts time-bomb. The research estimates that 1 in 6 culture organisations might lose their statutory funding altogether. So the generally...
Jane Chambers on #Artsfunding in the South East
Got a qustion about funding in the South East? Tweet Jane on @JaneatAandB Despite a 20% decrease in private investment in the south east on the previous year, the region continues to hold its position as the third most successful area of the UK at securing this kind of investment, after London and Scotland - with 5% of the total private investment figure. A reduction of 20% - and any further...
Brenda Parkerson on #artsfunding in the North West
Got a question? Tweet Brenda on http://twitter.com/bparkerson Everybody loves a good news story and there is plenty of good news coming out of the 2009/10 Private Investment in Culture Survey (PICS). This year was predicted to be a very bad year for private investment in culture and we did see a drop in business investment and in individual philanthropy. In the North West, businesses reduced their...
4 tags
Natalie Melton on #ArtsBusiness11
@Natmelt on stage at the recent ArtsBusiness11 conference with Philipa Snare of Microsoft and Alyssa Bonic of Sky -right to left I am writing this from Frontline - our annual symposium for fundraisers in the arts - and I have to confess that as I prepared for the day I was somewhat apprehensive about what the mood of the audience would be.  Would we be facing an audience of scared, nervous,...
Groundbreaking use of iPads at the Gerhard Richter... →
This pretty much means all exhibitions will soon be digitally augmented right? Right.
7 tags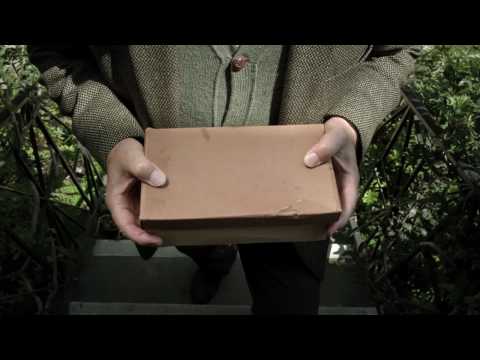 2 tags
#ArtsTaxReform
The time is right to kick off a debate on tax reform for the arts. Got something to add? Tweet on the very exciting hashtag #artstaxreform To get us going here's a blog from our Director of Press @JonathanTuchner "Momentum is building; a push on culture philanthropy by the Secretary of State for Culture, a new "Giving" Green paper – an increase in giving is a priority across all...
Culture Hack Day - join in!
Don't panic - we aren't talking about letting loose a bunch of hackers to infiltrate your systems. Culture Hack Day is an event weekend where developers and programmers have a look at your wealth of data, and see what they can invent. Remember those conference buzzwords? "Innovation!" "Collaboration!" Well no more talk, hack days make those words happen. ...
3 tags
Watch
NEW DIGITAL AUDIENCE REPORT: Dissects and Maps the UK online arts audience for the first time
Watch
The 32nd Arts & Business Awards - a great night at the Museum of London! http://www.artsandbusiness.org.uk/Home/News/2010/november/32nd-arts-and-business-awards-winners.aspx
Checkins for Charity: The Rise of Geo-Social Good →
5 tags
Watch
What's this? The Big Arts Give Twibbon? What I need to stick on my Twitter right now cos I want to support the first national crowdfunding campaign dedicated to the arts? Yes that would be it. http://twibbon.com/join/BigArtsGive
12 tags
Four reasons to partner with a business on a...
We all know the benefits to the arts from partnering with businesses, but as times change so should the nature of the partnerships we form. Partnerships need to evolve for our digital age. But that is easier said than done! So, to help, we've produced a 'how to guide' on forming and managing digital collaborations with businesses - those pesky pitfalls to avoid and examples of...
Watch
Listen to Limelight Studios discuss how their partnership with audio experts, Vieta Pro, enabled them to build a state-of-the-recording studio, generate revenue through the production of a record and explore product development ideas for their niche market. In return Vieta Pro has got an important foothold into the UK market, promote their expertise to potential new clients and develop new...
3 tags
Art and Gaming Collide at Innovasion →
Watch
katybeale: The socialisation of brands: An in-depth study into brand use of social media, by Universal McCann. Created with data from 53 markets and 37,600 respondents (as opposed to 38 markets and 23,200 respondents in Wave 4), Wave claims to be the "largest and longest running" social media analysis in the world. They have developed a recommended "road map" which gives guidance on developing...
5 tags
5 tags
#PhilanthropyFriday
Today @Chiggi (Charlotte Higgins) wrote a strong piece on philanthropists, one that argued for the value of the 'mixed economy' for the arts. That means money coming from public, private and box office for the arts. Part of that 'private' third can be from individual philanthropists. A&B have a load of resources on philanthropy so we thought we'd gather them all...
4 tags
#Artsfunding Advice Line - call 0300 123 4080
We've launched a TOTALLY FREE Fundraising Advice Line designed to offer fundraising guidance to the arts sector across England. Opening times: Monday - Friday, 10am - 4pm for callers from charitable organisations in the fields of arts and heritage who wish to seek tailored advice from Arts & Business' fundraising experts or from our network of external advisors. If you need help...
Art of Ideas →
5 tags
Watch
Want some real live examples of digital partnerships? Hear from The Lowry about their partnership with Go2Give to improve their volunteering management processes with new bespoke software. And see the difference it has made to the experience of volunteering.
Impact of technology on cultural partnerships –...
We've seen an unprecedented rise of a new breed of brand and cultural collaborations that fall under the broad umbrella of 'digital'. Makes sense doesn't it. After all, there is no online and offline. In today's seamless world we expect both cultural and consumer brands to be open, relevant and interesting in ALL the spaces and places we are. And lets face it we're more powerful together than we...
2 tags
Watch
Our Social Media Fundraising ideas for the arts
7 tags
How to market to an audience only half paying...
Audiences and consumers don't like making our lives easy do they? Have you heard of continuous partial attention? Well apparently it is what we all do know-a-days when we multi-task and only half pay attention to things…sorry my phone went off – where was I? Oh yes, continuous partial attention (bad joke I know!) Coupled with this there are so many different activities and marketing messages...
Exciting content is out there....but it could do...
Played a game from the Science Museum? Watched a film by Watershed? Saw the latest piece by Digital Theatre? There's so much amazing content and cultural experiences online, but how do you choose what to listen and watch? And how do you find it? The challenge for many cultural organisation is: "we have all this great stuff, but how to get it to out?" Whereas businesses tend to have the...